Quake on Gear VR
Nov. 21st 2015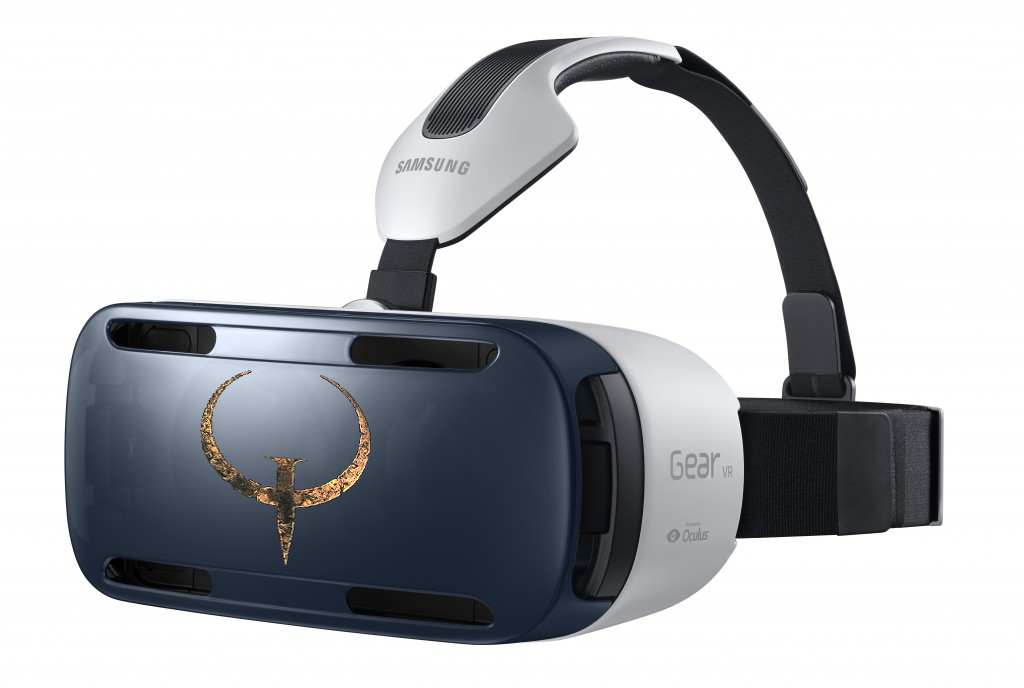 I had the great pleasure of playing Quake I in VR on my Samsung Galaxy Gear VR using my Note 4. I've played this game on just about every HMD I've owned since 1999 and to play it on the Gear VR convinced me that mobile VR is a serious VR contender. The un-tethered experience was definitely a new addition and the fact that it was playing on my cell phone just shows how far the computing power has come. When I started in consumer VR I was playing on a VFX1 with a 400MHz computer! Another thing that this experience showed me was that first-person-shooting (FPS) gaming is definitely possible on Gear VR.
Quake I can be played on Gear VR using Slideload VR. Sideload VR is an Android application from vr-bits.com and currently allows a few Gear VR applications to be loaded outside of the Oculus App store. It's real gem here is Quake. Officially labeled QuakeVR, it can be played on both Gear VR and Google Cardboard. QuakeVR is for sure the best FPS game on Gear VR right now. No third person views, no head steering, and no FPS on rails, QuakeVR is just plain good old fashion FPS at it's best. There is a "swivel chair" mode that assumes you're sitting in a chair for most of your navigation and it works brilliantly.
To play QuakeVR you need to download the SideloadVR app from the Google Play store. Once installed it will ask you to go through a device signature step which retrieves a device ID for your Note 4. The device ID is case sensitive which I learned after being frustrated several times. Once the device ID is verified you'll be able to browse the SideloadVR market place and download QuakeVR. You'll need a game pad. I use the Steelseries Free Mobile Bluetooth game pad which works great. Then launch the QuakeVR app on your Note 4 and then insert it into your Gear VR. You'll be able to play the shareware version and experience some great VR.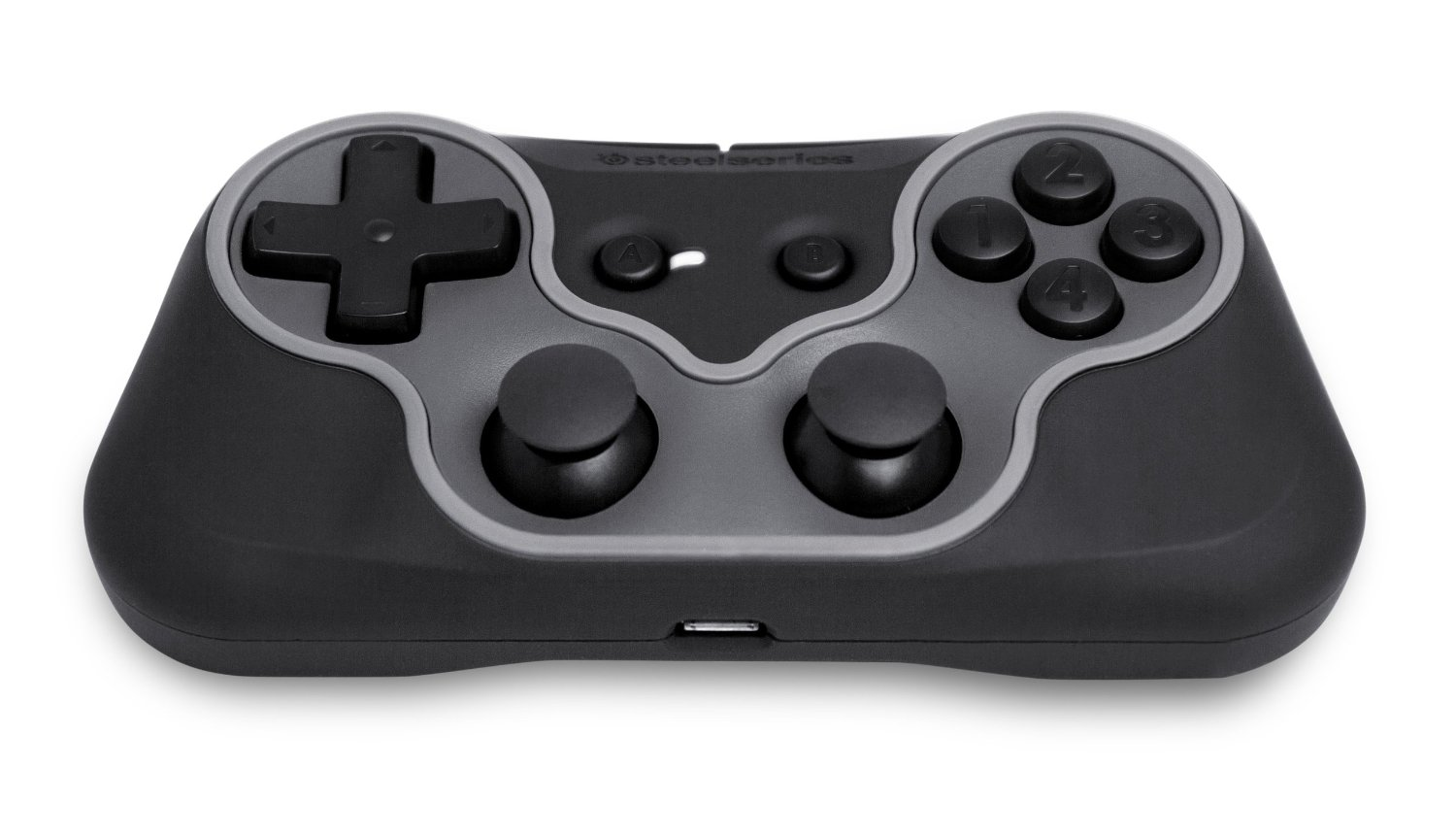 If you have the full Quake game you can drop your pak files into your QGVR folder (not created until you first launch QuakeVR). You can also drop in some higher resolution texture packs. Don't worry, this is all explained on the QuakeVR website on their setup page and pretty simple to follow. I did notice that it played a bit more smoothly without the high resolution texture maps but it's not too bad with them either. It does look better with the texture packs.
Once you start playing it's the great Quake VR experience you'd expect complete with stereo 3D and head tracking. Playing this game really brought me back and allowed me to have a direct comparison to all the other HMDs I've played this on. The setup is simple and not as complicated as past systems I've used. Once you're past the initial setup with SideloadVR it's just a matter of launching the app, which is really nice and one of the major strong points of Gear VR. The un-tethered experience is also a huge plus. The swivel chair mode actually works because there's no wires to worry about tangling as you spin around like other systems. Visually the game looks great on the Gear VR because the resolution of the game is on par with what you see in the headset especially with the high resolution texture maps. I did have trouble with the normal maps though so I had to delete that one.
Here's an in game screenshot through the eyepiece using my canon camera. It looks better when actually playing it.

The Note 4 seems to have no trouble running this game. Head tracking is just as smooth and responsive as any other I've used. I do see an occasionally studder here and there which I've come to expect from the Note 4 but it's minimal. You can turn on a frames per second measurement in the game which shows it's runs at 30fps. I'm guessing this is why Oculus doesn't allow it in their marketplace? I would really like to see more of these kinds of true FPS games on the Gear VR. I would also really love to see someone bring all the old classics to Gear VR: Doom I/II, Quake II, Duke Nukem 3D, and even Descent. QuakeVR has shown that it's possible to have great FPS game play on the Gear VR platform. I highly recommend QuakeVR to any VR enthusiast.