Peregrine Glove
June 2013
The Peregrine glove from Iron Will Creations is a touch based glove that was developed originally on a military program for the US Air Force. It's essentially a next generation Pinch glove. The sensors on the glove are on the surface and are resistive in nature. As you touch the resistive sensors to the pads in the palm and thumb, keys can be triggered. The glove is marketed as a gaming device.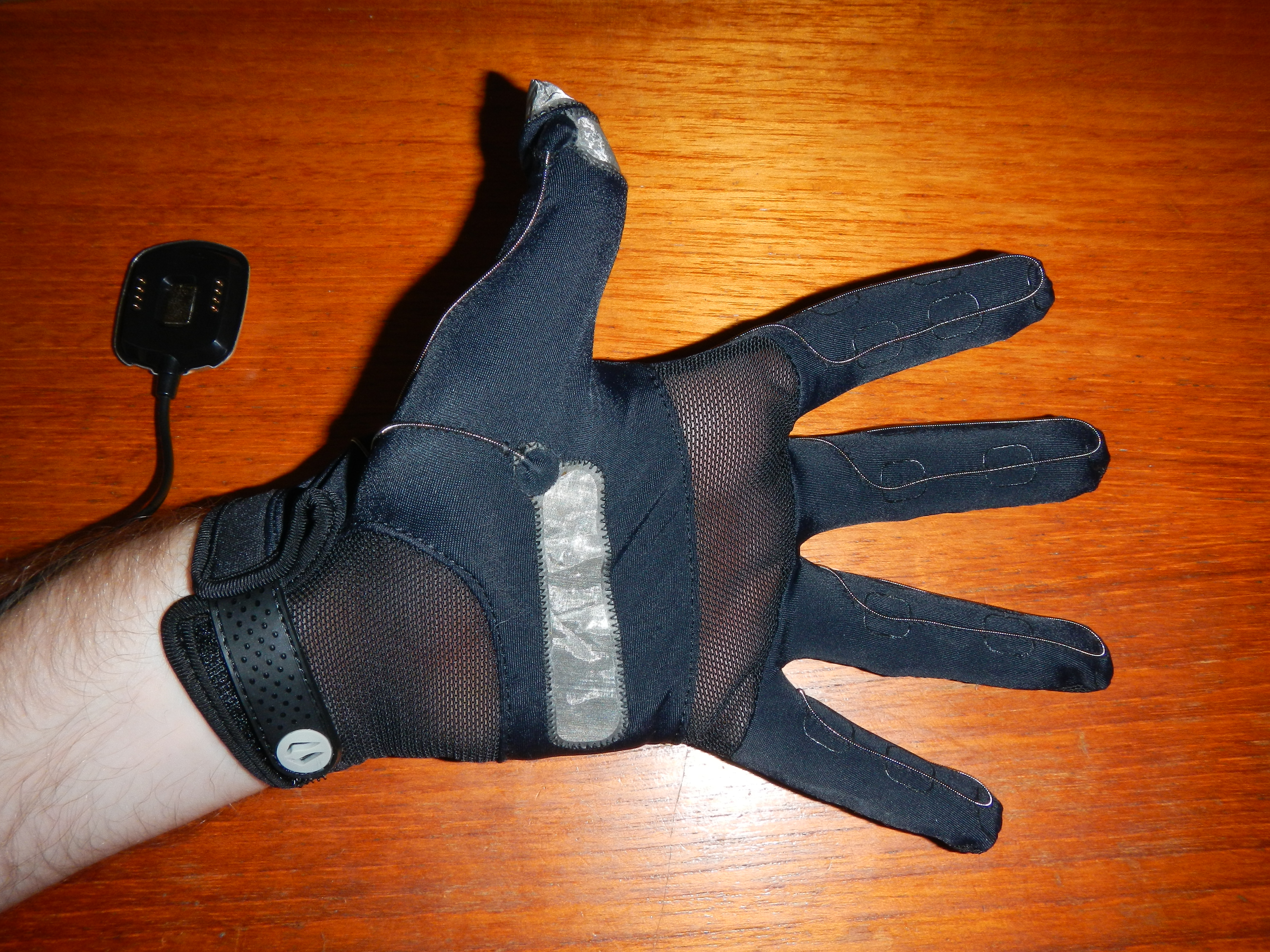 The feel of the glove is very nice. It fits very well and has some lycra in it for a snug fit. It plugs into the computer using a USB port and features a very unique magnetic attachment on the glove end. The electronics is housed in a small module that attaches to the glove via a magnet. Very clever. There's also an LED on the front which can be operated in very pulse or constant lit modes. The peregrine site offers different electronics housings for customization.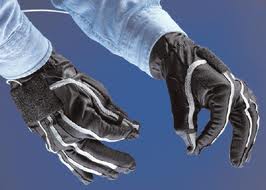 The Pinch gloves
Otherwise, this is very much a pinch glove. It can offer key replacement in games. There is also software to allow different key profiles to be assigned as well as a custom user calibration.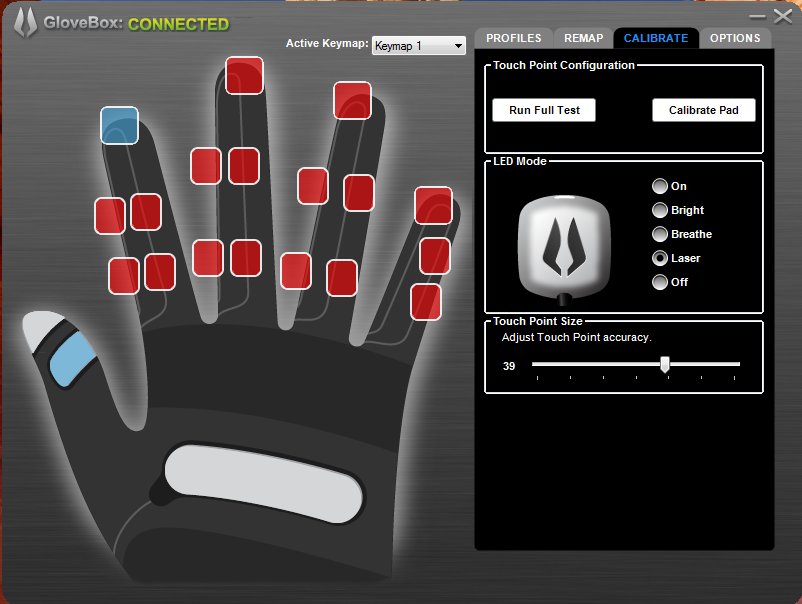 Peregrine glove software
Interesting device.