Virtual Boy
Originally November 2001
Updated Sept. 2017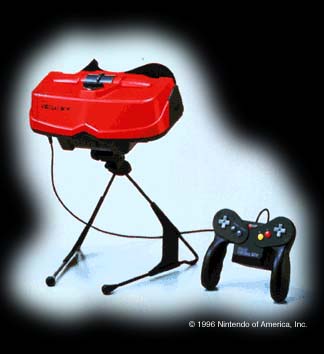 The Virtual boy is a Nintendo system that never took off. Despite its lack of success, it is an interesting system. It has several games which are viewed in 3D and are fun to play.The games that I have are Red Alarm, Vertical Force, Teleroboxer, and Mario Tennis.
The Virtual boy and games can be bought on line at several Gaming companies but probably the best place to look would be at E-Bay under Virtual Boy.
Here is a picture of what my Virtual Boy looks like, except mine doesnt have the stand.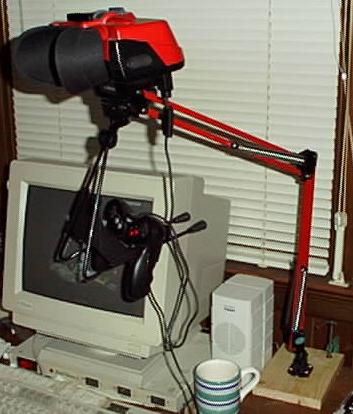 Here's my update for 2017.